#JusticeOrElse! 10.10.15 Live!
Watch on any Internet connected device in
English, Español, Français, Arabic, Portugués
Justice or Else!
Join the Honorable Minister
Louis Farrakhan
in Washington, D.C. on the
National Mall, Oct. 10, 2015!
Program begins at 10 AM
All Roads Lead
to Washington
An Invitation to join the
Justice or Else Gathering Oct 10th
Get the App.
Stay Informed.
Get the latest about the latest!
Invitation to Join Justice Or Else Gathering
I am inviting you to join me and those from diverse faith traditions, races, political beliefs, spiritual schools of thought, different geographic regions, income levels and a fearless cadre of young leaders, backed by their fearless elders in this demand for "Justice Or Else!" Read more
Travel Information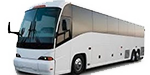 Travelers from far and wide are converging on Washington for 10.10.15. Use this link for updated and detailed travel information including bus registration, bus/car travel routes, staging areas and more.
people in the USA
are living in poverty
Black unemployment
is twice that of Whites
of people in Prison
are Black & Latino
of Native American youth
under 18 live in poverty
from now police will have
murdered someone Black
people will mobilze on
10.10.15 to create change

Justice or Else!
Let's mobilize the masses for Justice!