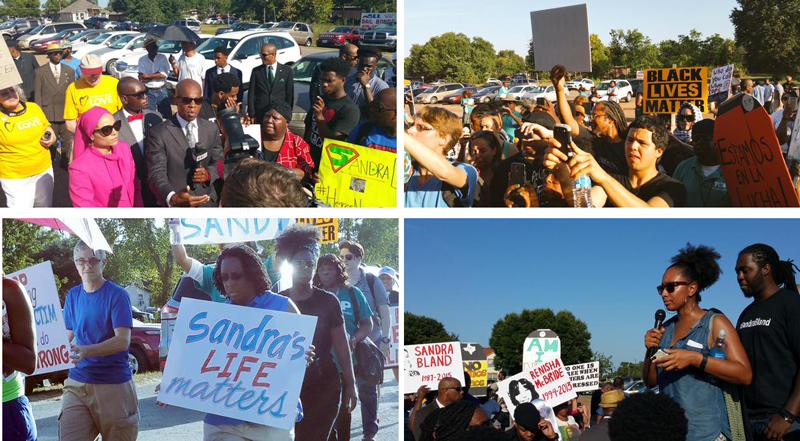 HEMPSTEAD, Texas – Nearly a month after the death of Sandra Bland in police custody, there have been countless rallies, marches and protests demanding answers and justice for what many believe to be a murder made to appear as a suicide.
On August 9 — which also marked one year after the murder of Michael Brown, Jr., in Ferguson, Mo., by police officer Darrin Wilson — nearly 300 people gathered at the Waller County Jail to demand justice and answers for what really happened to Ms. Bland.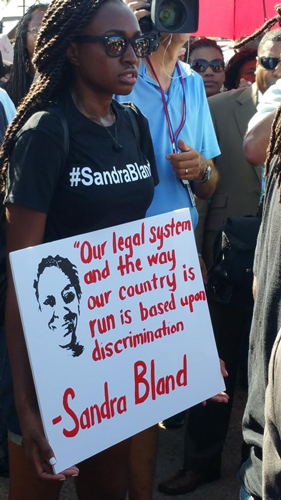 Among the speakers were protest organizers Secunda Joseph and Brandi Holmes as well as Congressman Al Green (D-9th), community activist Deric Muhammad, pastor Eddie Andre Deckard, and Prairie View A&M University student and Nation of Islam Student Association president Rasheedah Muhammad.
Not even the sweltering Texas heat could dissuade the growing crowd that surrounded the Waller County Jail. Protesters held signs that read "Black Lives Matter" , "You Cannot Oppress the People Who Are Not Afraid Anymore", and the words of Sandra Bland from her Facebook wall, "Show me in American history where All Lives mattered."
There were also signs with the faces and names of other Black men and women who were murdered by police, including Renisha McBride and Christian Taylor. The crowd could be heard chanting "No racist police!"
Rep. Green openly demanded a federal investigation. Activist Deric Muhammad demanded a county-wide boycott of Waller County businesses. Secunda Joseph passionately expressed, "This is NOT acceptable. It can't be acceptable anymore! Keep fighting!"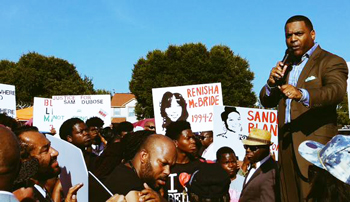 After marching around the jail, the swelling crowd crushed through the front doors, overwhelming the entire building foyer while chanting and raising their fists to demand justice for Sandra Bland and others.
Although this day of remembrance and response was a peaceful protest, it was a bold demonstration of what putting aside titles, labels, gender, race and class could produce in sending a much needed message.
This was also another call to action with all roads leading to Washington, D.C., for the 20th commemoration of the Million Man March convened by the Honorable Minister Louis Farrakhan which holds the theme, "Justice Or Else!"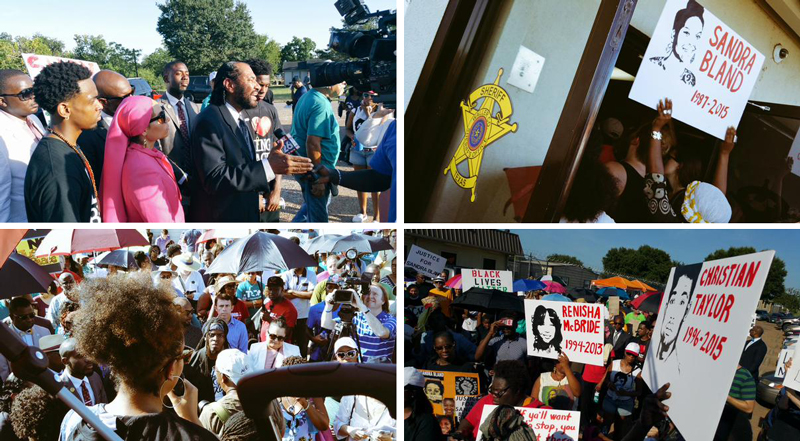 Source: Final Call News by Ebony Muhammad and Jesse Muhammad.